Photos and text: Tom Christensen
All karateka and kobudoka into Okinawan karate and kobudo, knows perfectly well Shureido as a supplier of Gi`s and kobudo weapons of high quality.
When you visit Okinawa one should definitely visit this quaint little shop, I personally visit them several times when I am in Naha. The store is compared with our own Danish stores very small and with a small selection, but in return is a great charm and always good humor and great service, there is actually nothing that is not possible if you just ask.
But talk to girls about what you prefer in a gi since they have many variants, several of their top gi`s found in both the heavyweight material that require ironing, and a variant that does not require ironing
The three girls always found in the shop is probably the most famous girls among suppliers of equipment, with friends throughout the world.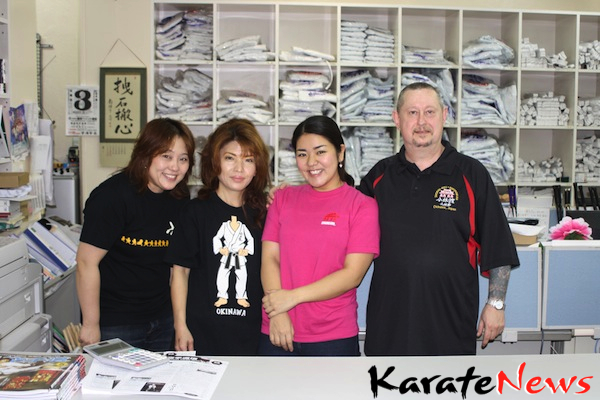 In the picture I stand together with the three always helpful girls, from left Michiyo Higa, Mitsuko Maezato and Yoshie Wakugawa.
Yoshie Wakugawa I have now known for many years, she speaks fluent English and is a definitely a huge help to all visitors and always in good mood.
Mitsuko Maezato and Michiyo Higa absolutely add to keeping spirits are high when you shop in the store, and their timing of coffee / tea served is top notch.
Nakazone sensei who owns the shop is a nice and charismatic man with a great knowledge and many tips for the visitor, also about how important it is that your weapon perfectly suited to the individual practitioner, if he has time, he is a busy man.
I want to tell a little story about my last visit to Okinawa in March, I had agreed with my sensei (Kyoshil hachidan Nabil Nujaim) that he would fetch me at Naha airport. 9PM where my flight should land as I did not had the name of the hotel where we were staying in the two weeks we trained in Shorinkan Honbu dojo.
As fate would have it, the day before my flight departure was canceled and I got a different route which meant that I arrived already at. 1PM without the hotel information, so I immediately thought that I had Yoshie and the other at SHUREIDO help me. I took a taxi to Shureido and was immediately welcomed by the girls, where I explained my problem …………..! after a little talk, I was seated with a cup of coffee and cakes, then Yoshie started calling hotels in Omoromachi area to check.
Bingo after 3 phone calls, we were winning and Yoshie was happy to tell me the name of the hotel, so after having thanked many times and drank coffee, I could go to the hotel and meet with the group. Thank you Yoshie and thanks to SHUREIDO for excellent service once again.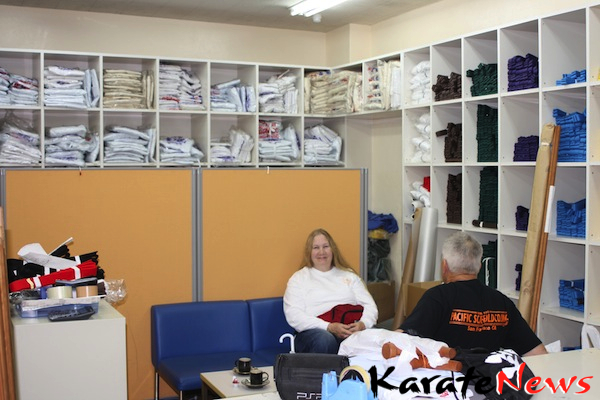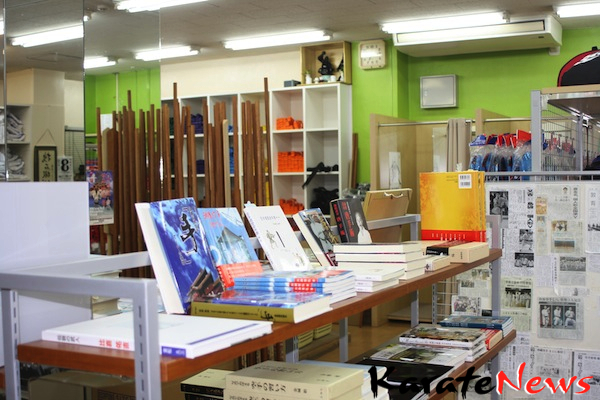 So are you as a karateka or kobudoka in Okinawa visit Shureido when you are in Naha.

Tom Christensen

Shorin-ryu Shorinkan Denmark