Text: Lise Maria Hedegaard Kristiansen
Video/photos: Leif Nordahn
Once again the European Kenpo Camp has been held in Ireland. We were 8 people from Denmark, who participated this year.
As always it is a great experience, meeting new people, catching up with old friends and getting to train with some of the highest ranked instructors in our organisation.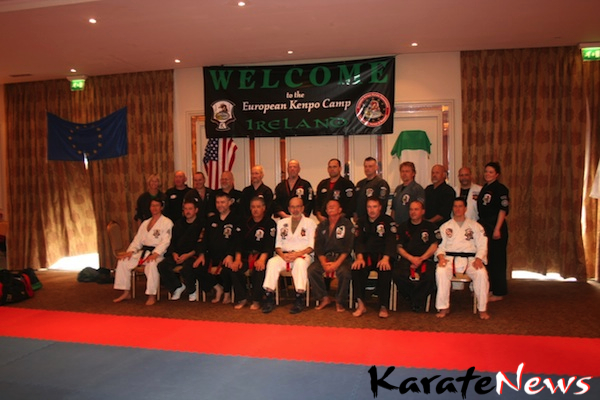 Instructors at the camp
Training is in high focus, but we also hold the social part very high. Each night we meet for camp dinners and this year we had a special experience – a new Kenpo Book was lauched: The International Journey – by Tom Bleecker. So there was an opportunity to buy the book and get it signed by the author himself.
The last night of the camp is a galla dinner with demonstrations and celebrations of people, who achieved certain goals. But the most important (and surprising) of all these celebrations was the one, where our instructor Mr. Edward Downey was promoted to 8th degree black belt, by his instructors: Sigung Labounty and Mr. Sepulveda. Well deserved and applauded by all.
The experience of the European Kenpo Camp is highly recommended and we hope to go back next year.