Text: Brett Thomason
Photos: Jill Bingham
The 32nd Isshinryu Hall of Fame tournament was held in Chattanooga, Tennessee, USA, on 29-30 July. Billed as "The Largest Gathering of Isshin-ryu Karate-Ka Worldwide" the event started on Friday morning with seminars that ranged from bunkai and kata to specific tournament training techniques.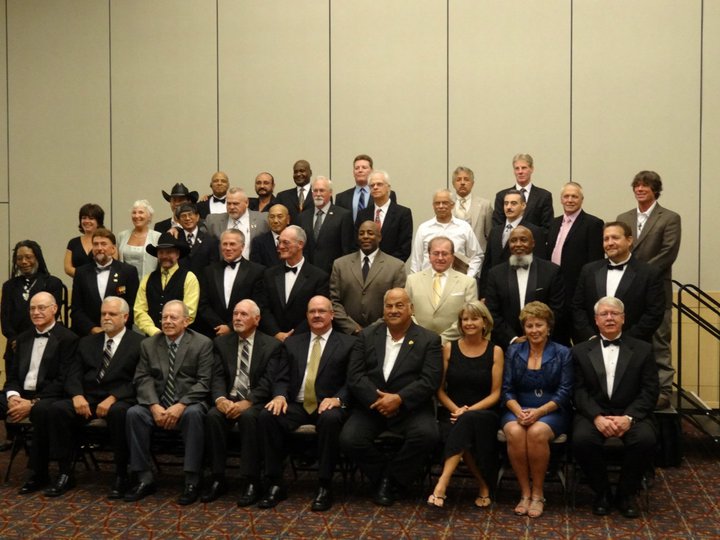 Group photo of most Isshinryu Hall of Fame inductees since 1975.
The Friday night awards banquet saw the addition of eight Isshin-ryu Karate-ka into the Hall of Fame bringing the total number of inducted people to ninety-nine. Mark Aycock, Russell Best, sr., Clyde Dennis, John Devine, Richard Norris, Dennis Lockwood, Javier Martinez, and Clarence Ewing were all inducted. The board of directors also presented many karate-ka with honors such as competitor or instructor of the year, outstanding contribution, and spirit of Isshinryu awards.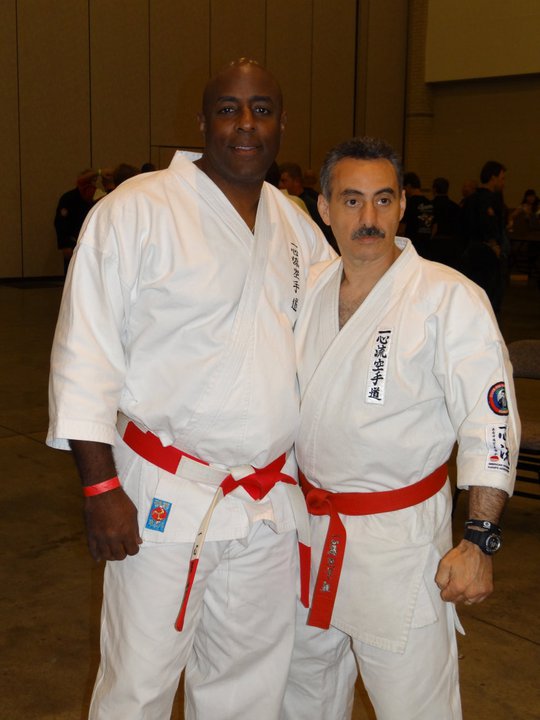 Terry Creamer Sensei and Albert Mady Sensei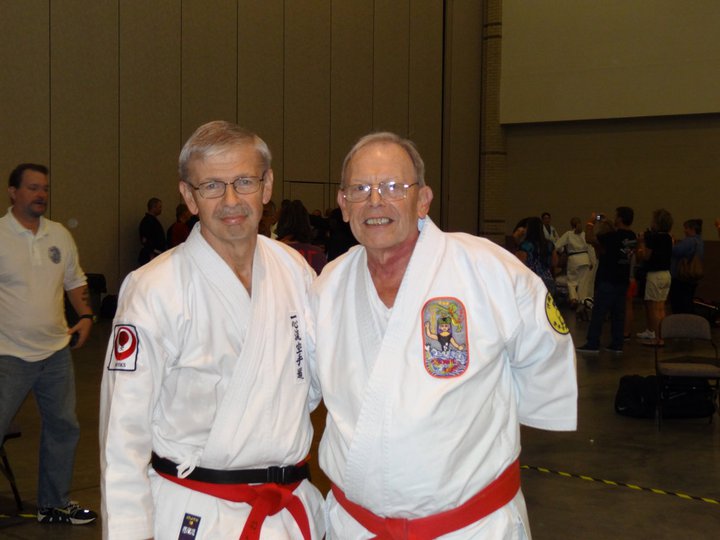 Steve Young Sensei and Nick Adler Sensei
The tournament, open to all Isshin-ryu practitioners, was a great display of ability and sportsmanship. Leah Rigby won both the adult female kata and fighting grand championship, while Bill Mcgee and Brett Thomason won the adult kata and fighting grand championships respectively.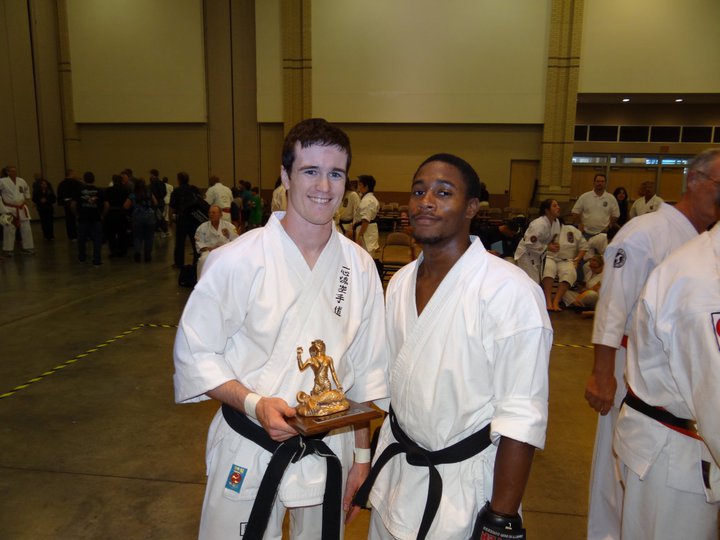 Brett Thomason this years Grand Champion together with Vernon Mack another strong fighter from Creamer Sensei's Dojo