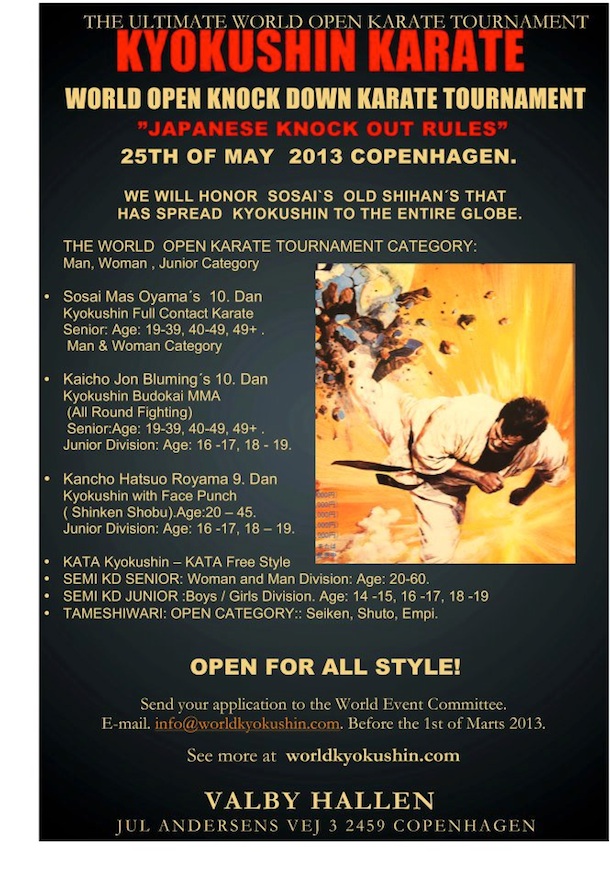 Osu dear Kyokushin Friends!
It will be an fantastic Kyokushin year for Denmark, it is first time ever that Denmark will be Host for the World Open Karate Tournament after Kyokushin Kumite rules.
Do not miss this chance to participating in this Great Events in Copenhagen….We will have a professional film team that will make a professional DVD form this World Full Contact karate tournament.
You can participating as competitor, judges, referee, officels, friends of Kyokushin Karate, sponsor, it will also be possible to use this World Open Karate Tournament to make focus on your private business. Valby Hallen is a very big Tournament Hall, so you can rent 10-20-30-40 or 50 m2 for your private Business. Get in touch with the World Tournament Committee on e-mail. info@worldkyokushin.com. If you like to hear more.
worldkyokushin.com