Text and photo:
Dimitris M. Verikoukis
The second Shotokan Karate Seminar in the town of Alexandroupoli in Greece is a fact, it took place in our dojo on Sunday 11th of December.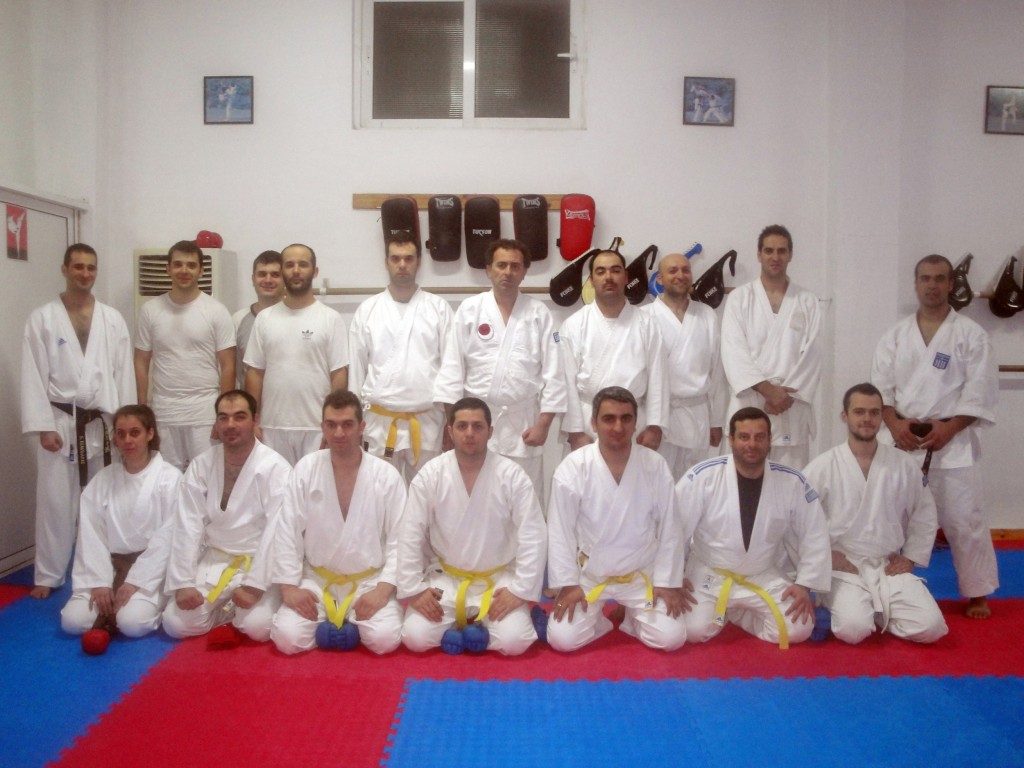 Participants
Guest instructor: Sensei Sofoklis A. Tsavdaris , Dojo instructor: Sensei Dimitris M. Verikoukis.
The seminar focused:
i) on self defence techniques for civilian and law enforcement (with submission and handcuffing)
and
ii) kumite on sport karate.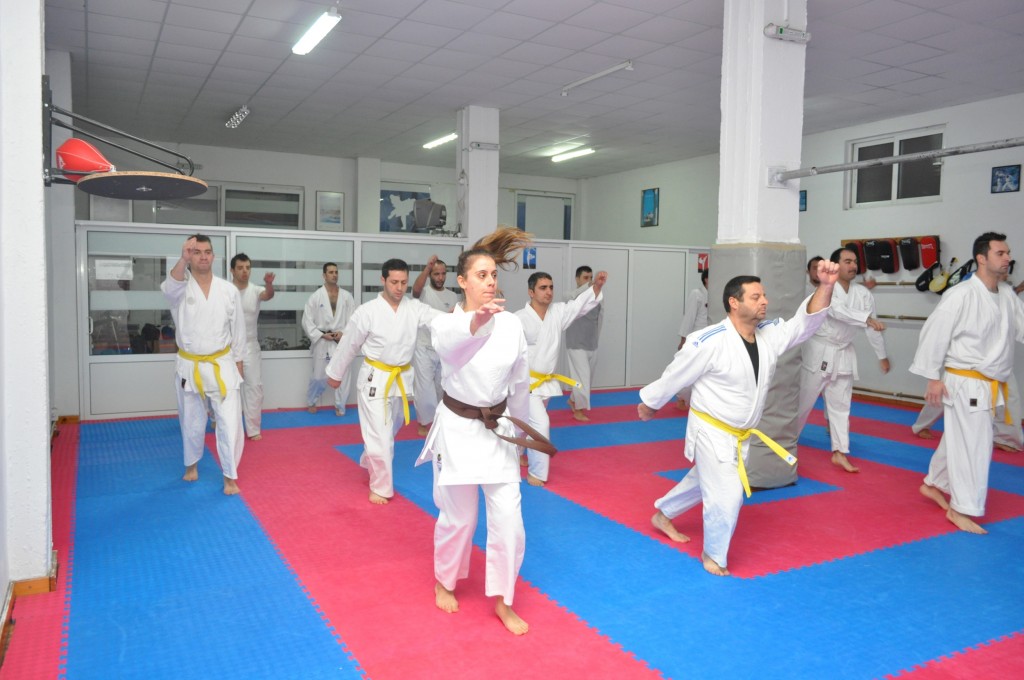 Warm up
The first scale of the seminar was part on three subcategories,
the first one on hand to hand techniques,
the second on knife techniques
and the third on gun techniques, the all seminar was very exhausting but very interested and everyone of the participant left with a smile of satisfaction on their face .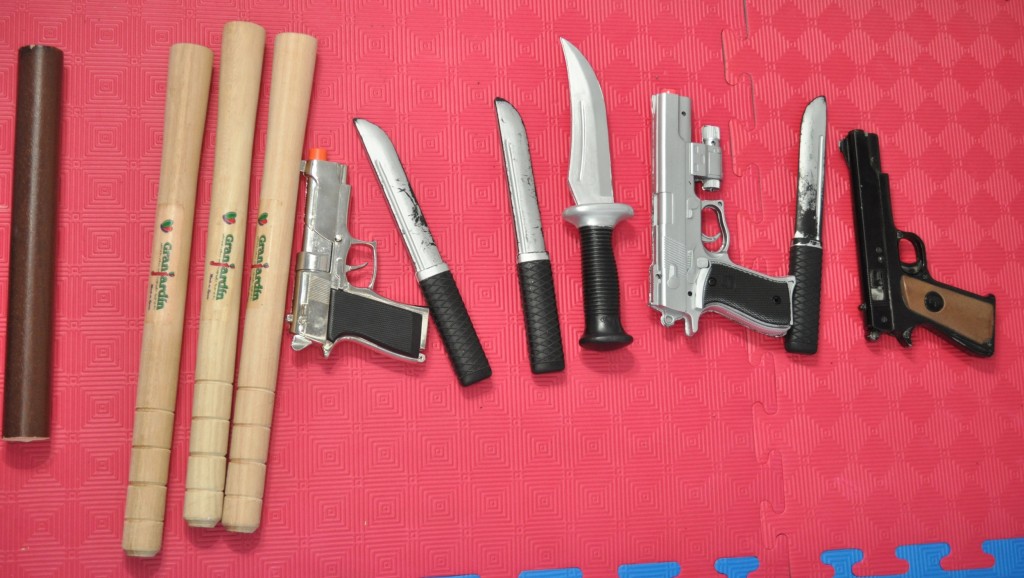 The weapons of the seminar
The seminar lasted 4 hours and ended with a belt test for 3 members.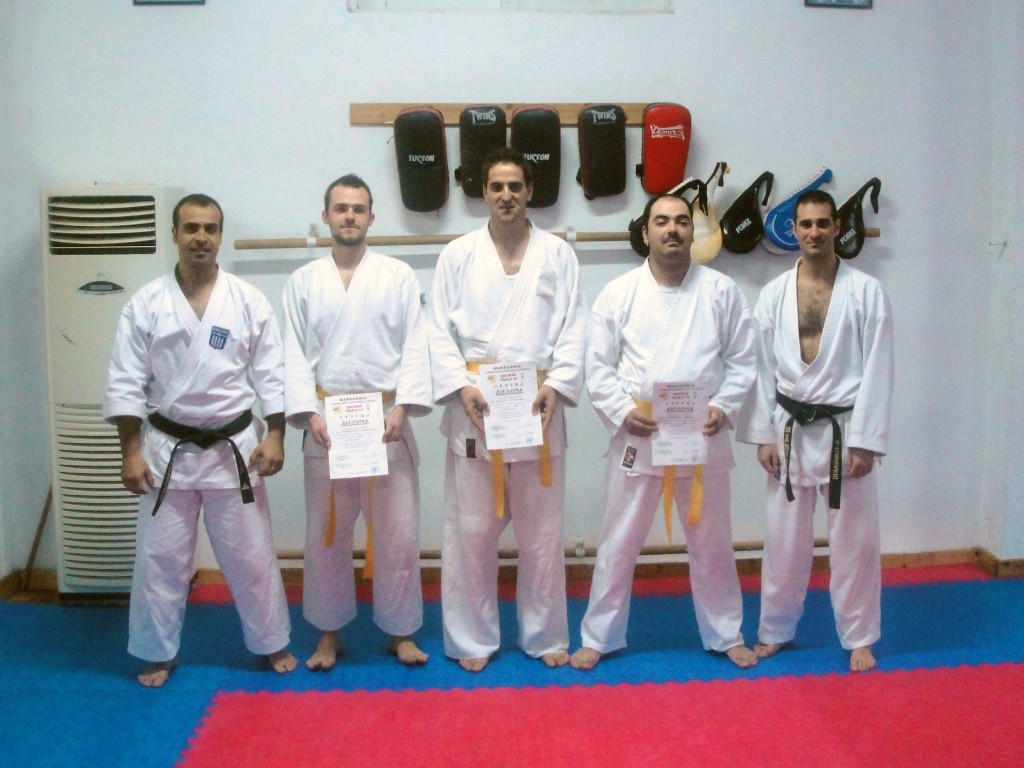 Newly promoted
They all succeed in the exams and passed to the next level.
I would like personal to thanks my sensei, friend and dojo technical supervisor Tsavdari A. Sofokli for his support and all my student for their passion and dedication on Shotokan Karate-do and self defence, every time the do one step further.
The dojo instructer
Dimitris M. Verikoukis