Text: Lars Andersen
Photo: Mikkel Johansen
During the first weekend of November Uechi Tsuyoshi Sensei 8th dan Okinawa Isshinryu Karate & Kobudo taught at a three day gasshaku arranged by Martin Frederiksen Sensei and Nellie Bradsted Sempai of Haslev Karate Skole and the Joshinkan Isshinryu Karate Association.
Uechi Sensei is the chief instructor at the Isshinryu Okinawa Dento Karate Kobudo Kyokai in Okinawa and the Isshinryu representive to the  Okinawa Pref. Karatedo Rengokai.
Students  from Germany, the Netherlands and Romania and 7 different Danish dojos participated in the gasshaku.
The Friday training  was held at the European Honbu Dojo in Amager. The training consisted of basics(Te no Bu and Ashi no Bu) plus Seisan kata.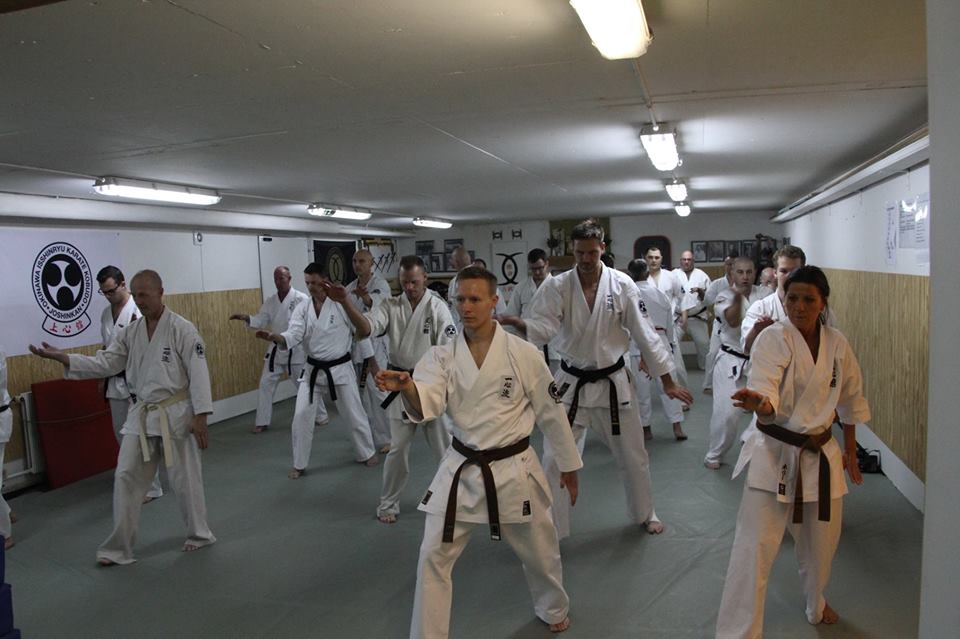 Seisan kata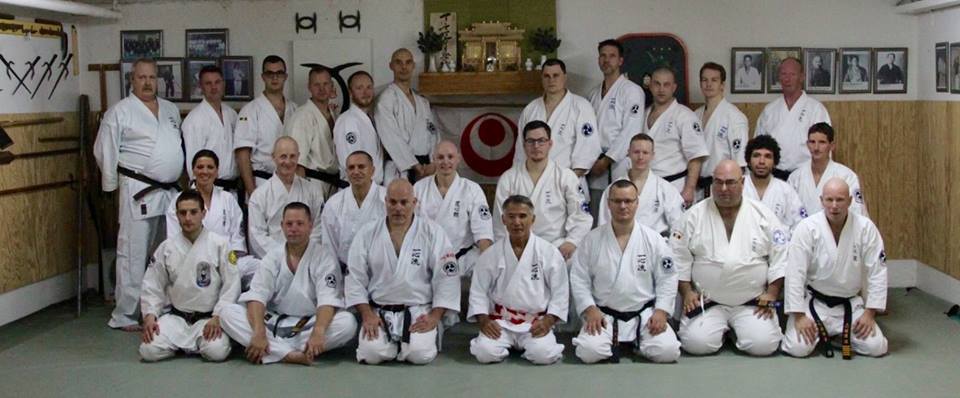 Saturday was held in Haslev. Uechi Sensei started by teaching kihon, Fukyugata Ichi and Fukyugata ni to the kids who participated. The adult group was taught Seisan kata by Mads Nørby Sensei and the author.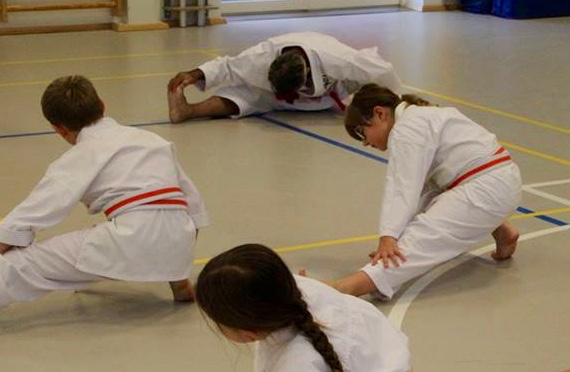 It was hard to follow Uechi Sensei's stretching rutine!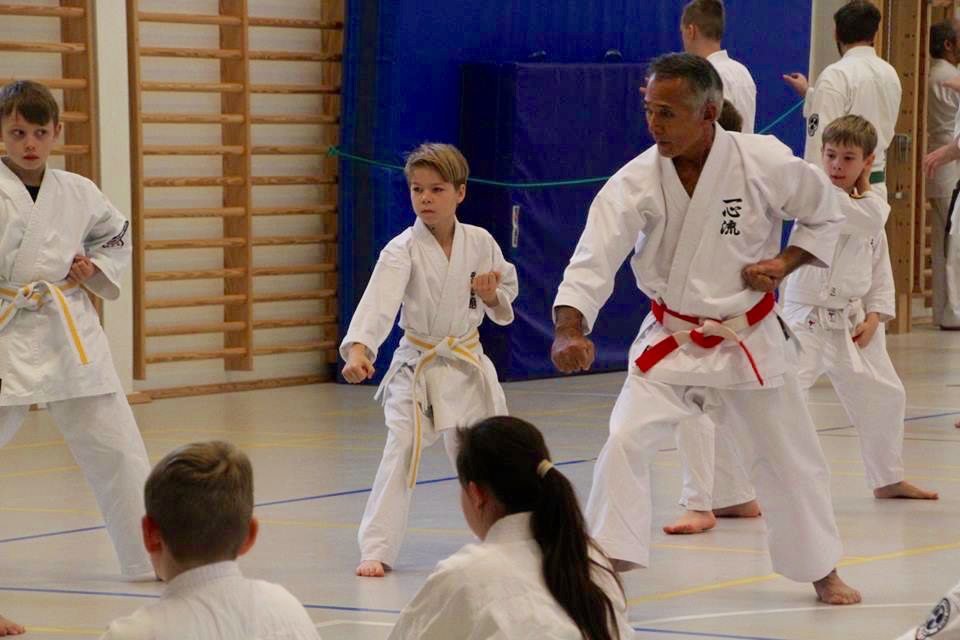 Fukyugata Ichi
After the lunch breakthe training consisted of Seisan kata &  bunkai, Seiunchin kata & bunkai and a hard session on kotekitai(forarm and body conditioning)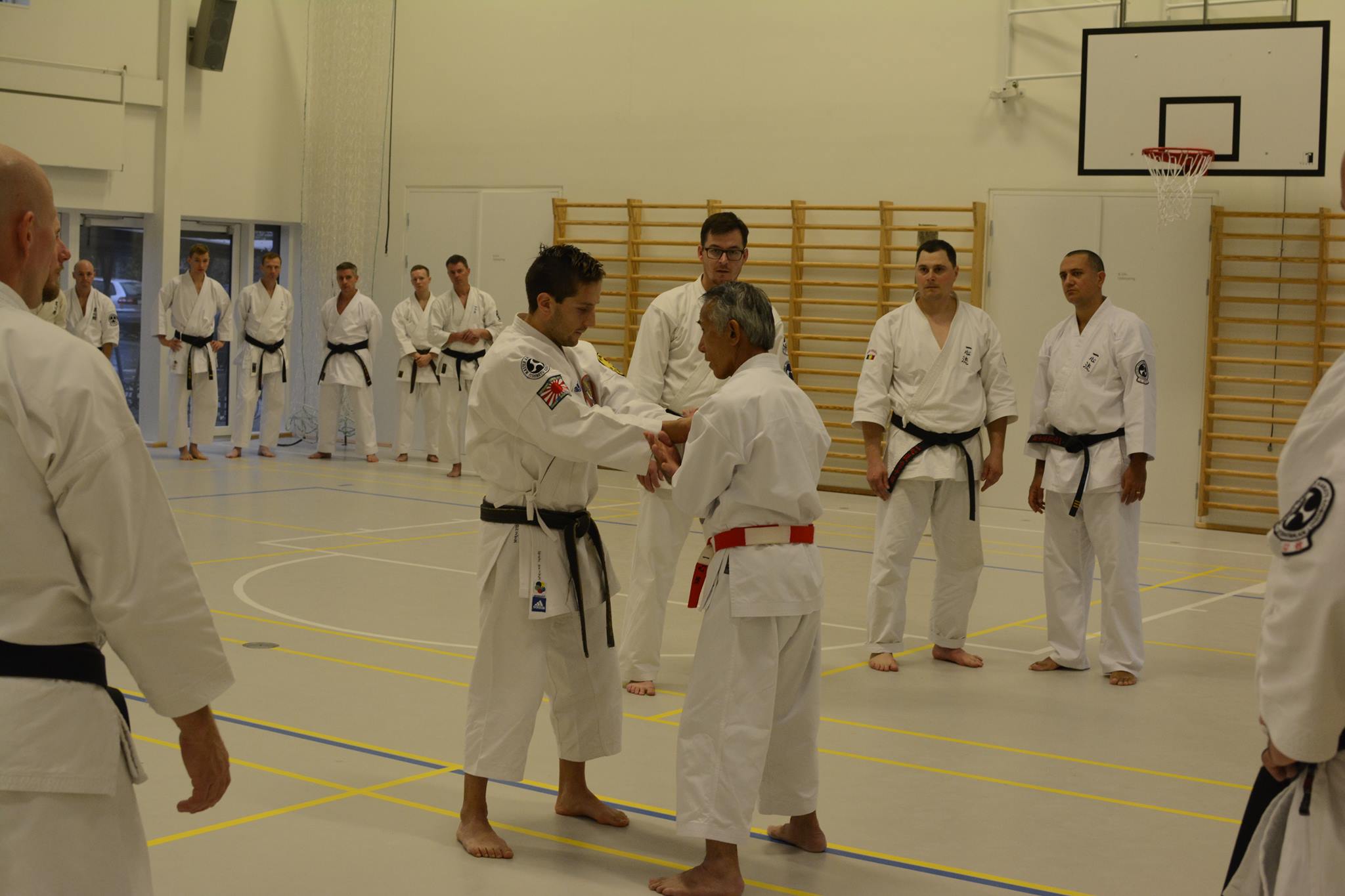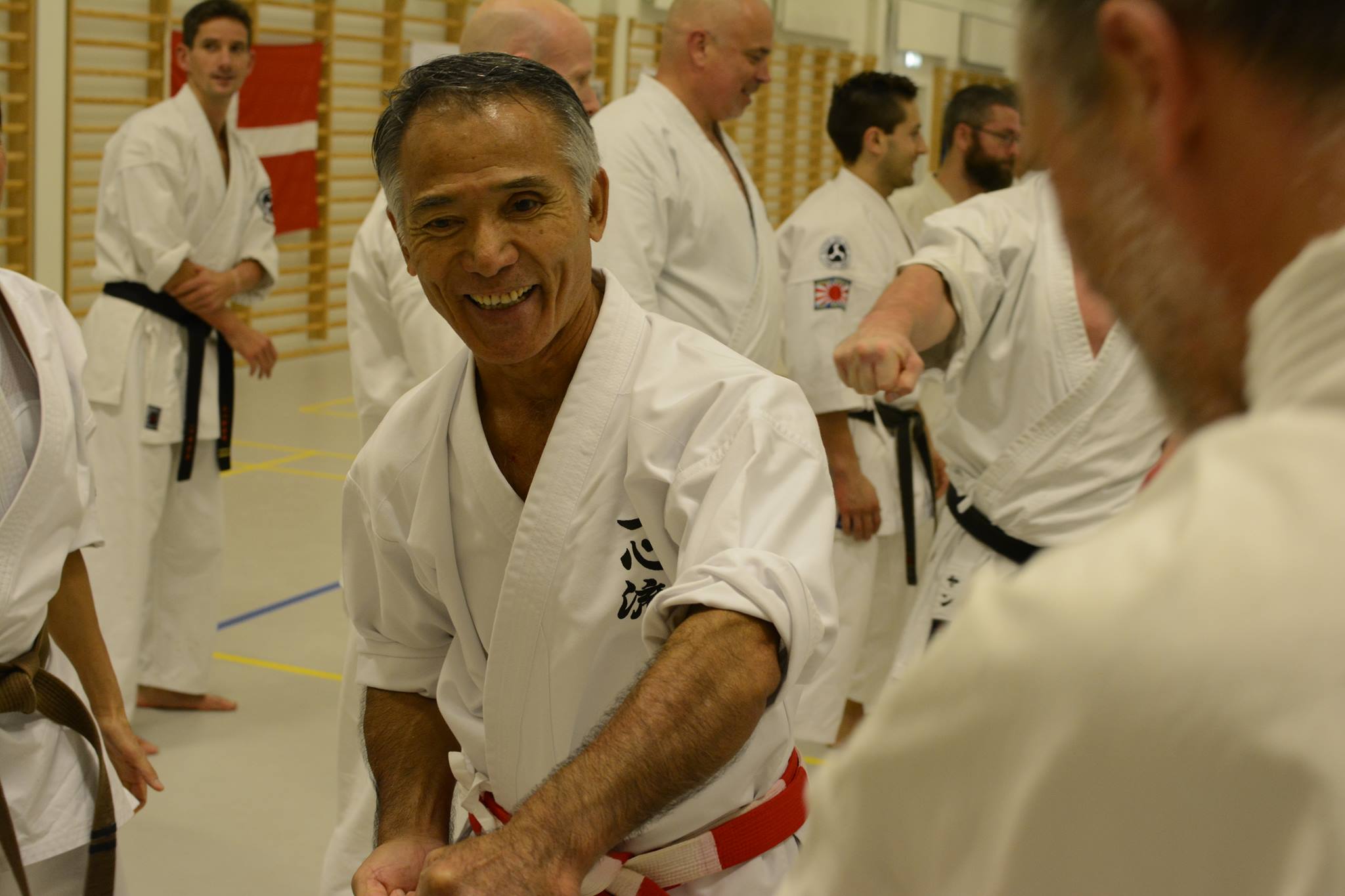 Uechi Sensei participated in the kotekitai
Sunday was also held in Haslev. The focus was on Naihanchi kata & bunkai and Wansu kata & bunkai.
At the final speech Uechi Sensei expressed that he was happy with the standard of Isshinryu in Europe and impressed by the dedication to visit Okinawa for training, since 5 groups of Europeans had visited  Okinawa the last year.