Redaktionen
Happy New Year to our worldwide family of Challengers! James Pankiewicz here, founder of Challenge Okinawa and owner of the DOJO Bar in Okinawa. I hope you had an excellent holiday season. Here in Okinawa we are enjoying sunny days and chilly nights in this first week of January. So we are working out daily outside in the sun and training karate and kobudo in the dojo. I hope you are keeping active and healthy too.
2014 was a fantastic year! We enjoyed many different karate events here all through the year, and made many new friends who took part along with us. I think the highlight had to be the 100 Kata for Karate Day event on October 25th. What an amazing response and participation from around the world! And we had so much fun doing the 100 Kata Challenge that we are definitely going to do it again this year. So put October 25th 2015 in your calendar and we will see you there!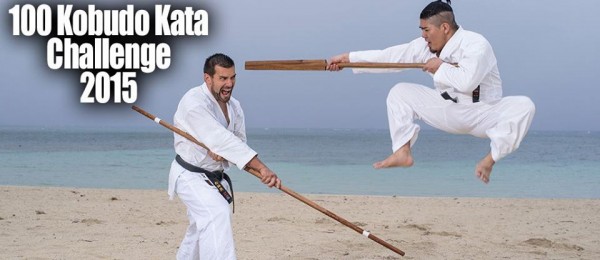 BUT WHY WAIT until October to do another 100 Kata challenge we thought??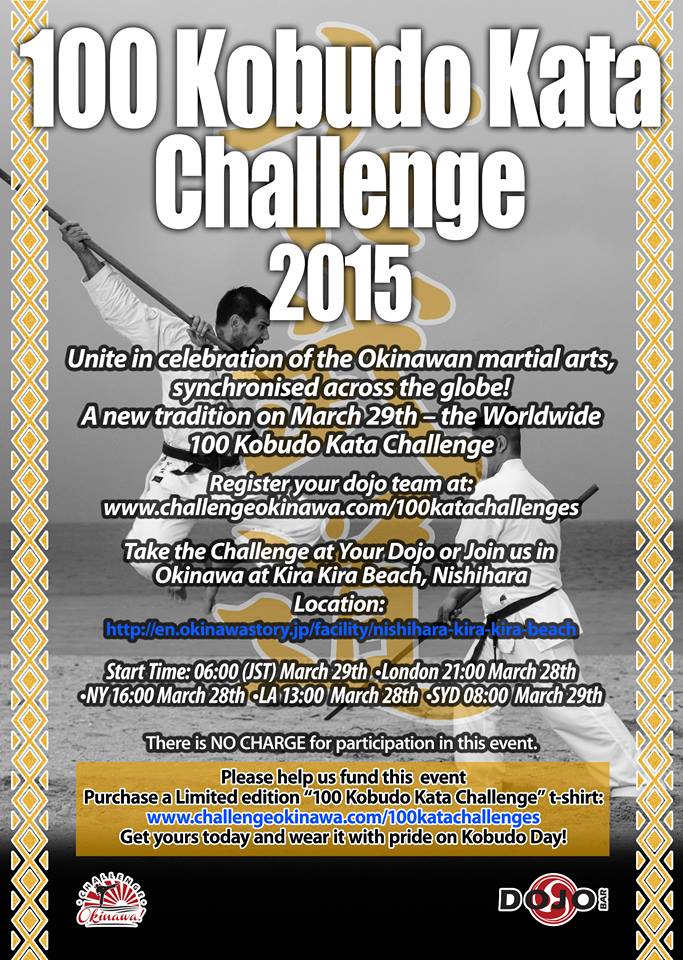 So how about a 100 Kobudo Kata challenge day in March? Would you like to join us again on March 28/29th for another globally synchronised challenge event? This time doing a Kobudo kata of your choice – bojiutsu, nunchaku, tonfa, sai, eku or any traditional weapon. And even if you don't know any kobudo don't worry. We will post instructional videos online in advance showing simple kata you can learn for the event.
So will you join us for the 100 Kobudo Kata challenge? Please add comments below and tell us what you think.
Let's make 2015 an awesome year! All the best, James.